Discover Lille
The Enchanting Host of the 39th EBC Congress and The Brewers Forum 2024
Welcome to Lille, the charming and historic town chosen to host the 39th EBC Congress and The Brewers Forum 2024. Nestled in the picturesque northern region of France, Lille is a captivating blend of rich history, vibrant culture, and modern innovation. As attendees of Lille 2024, you're in for a treat as you explore this captivating town and experience its unique offerings.
Marie-Emmanuelle Berdah,
Beer Educator & Sommelier, Co-Founder of Craftology, France
Olivier Duthoit,
Co-Founder, Brasserie du Pays Flamand, France
Carol-Ann Cailly,
Beer Educator, Writer & Sommelier, France
A Tapestry of History
Lille's history dates back centuries, and its architecture tells the story of its evolution. Wander through the cobbled streets of Vieux Lille (Old Lille), where medieval and Flemish influences are beautifully preserved. Admire the intricate façades, visit the Palais des Beaux-Arts (Fine Arts Museum) with its impressive collection, and immerse yourself in the town's heritage.
Culinary Delights
Lille is a gastronomic haven, offering a delectable array of flavors. Indulge in regional specialties such as "carbonade flamande," a hearty beef stew cooked with beer, or "maroilles," a pungent local cheese. Don't miss the chance to explore the town's bustling markets, where you'll find fresh produce, artisanal cheeses, and a variety of craft beers to tantalize your taste buds.
A Brewer's Heaven
Lille's role as the host of the 39th EBC Congress and The Brewers Forum 2024 is no coincidence. The town has a strong brewing tradition that dates back centuries. As you explore its streets, you'll find charming pubs and breweries, each with their own unique brews. Engage with local brewers, learn about traditional brewing techniques, and exchange ideas with fellow enthusiasts in the heart of a town that truly appreciates the art of brewing.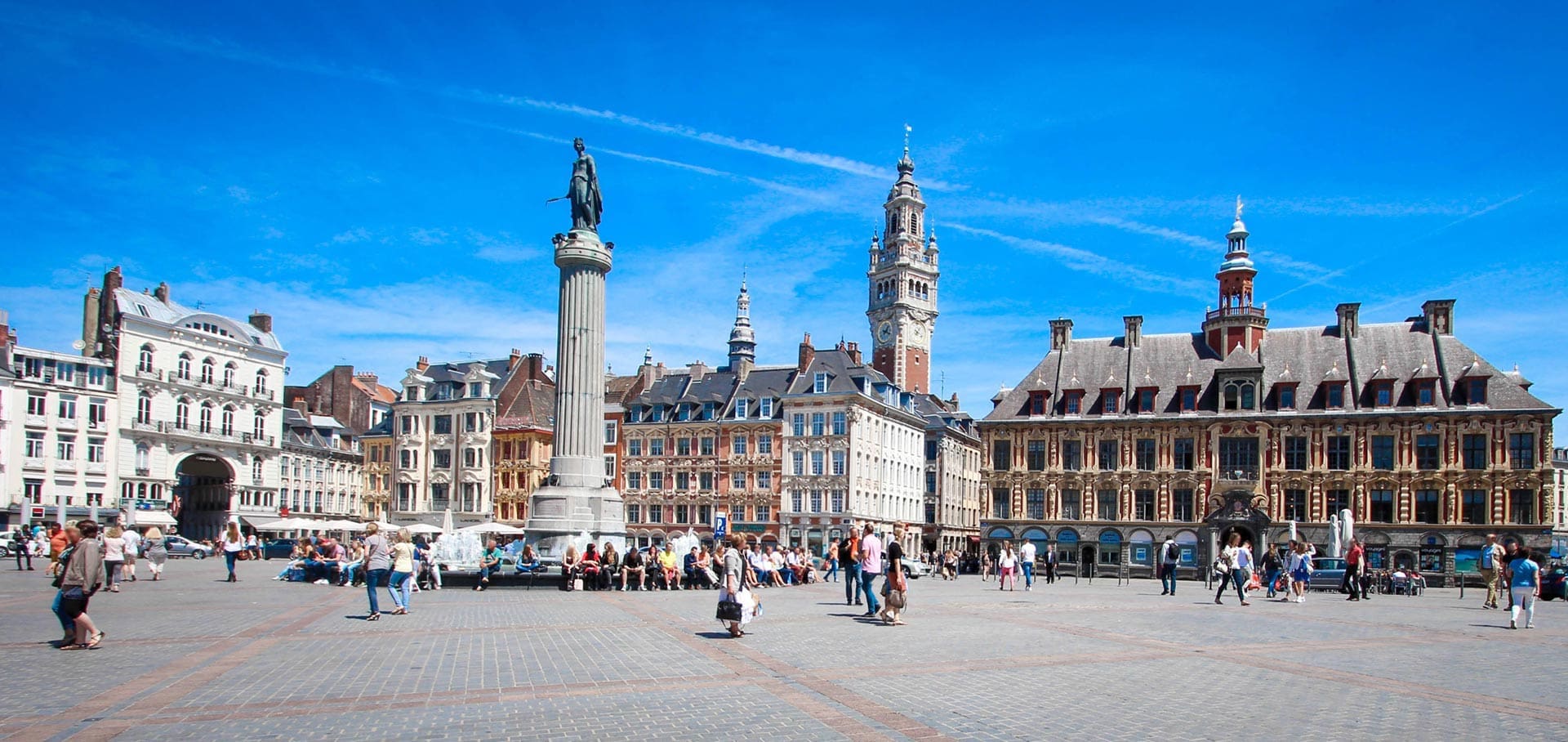 Cultural Vibrancy
Lille is a town that thrives on culture and the arts. The Hospice Comtesse Museum offers a glimpse into the town's past, while the modern Euralille district showcases its contemporary side. For a touch of elegance, catch a performance at the Lille Opera House, or explore the lively cultural events that frequently grace the town's calendar.
Exploration and Beyond
Beyond the town itself, Lille offers easy access to other European destinations. Thanks to its strategic location, you can take a short train ride to iconic cities such as Paris, Brussels, and London. This makes Lille not only a remarkable host for the 39th EBC Congress and The Brewers Forum 2024 but also an ideal base for further exploration.
A Warm Welcome Awaits
As you prepare to attend Lille 2024, anticipate a warm and inviting atmosphere. The town's locals take pride in sharing their heritage and culture with visitors, ensuring your experience is not only educational but also memorable. Lille's blend of history, culinary delights, brewing heritage, and cultural vibrancy promises an event that goes beyond business discussions, providing an immersive and enriching encounter.